Edwin Francis Battistello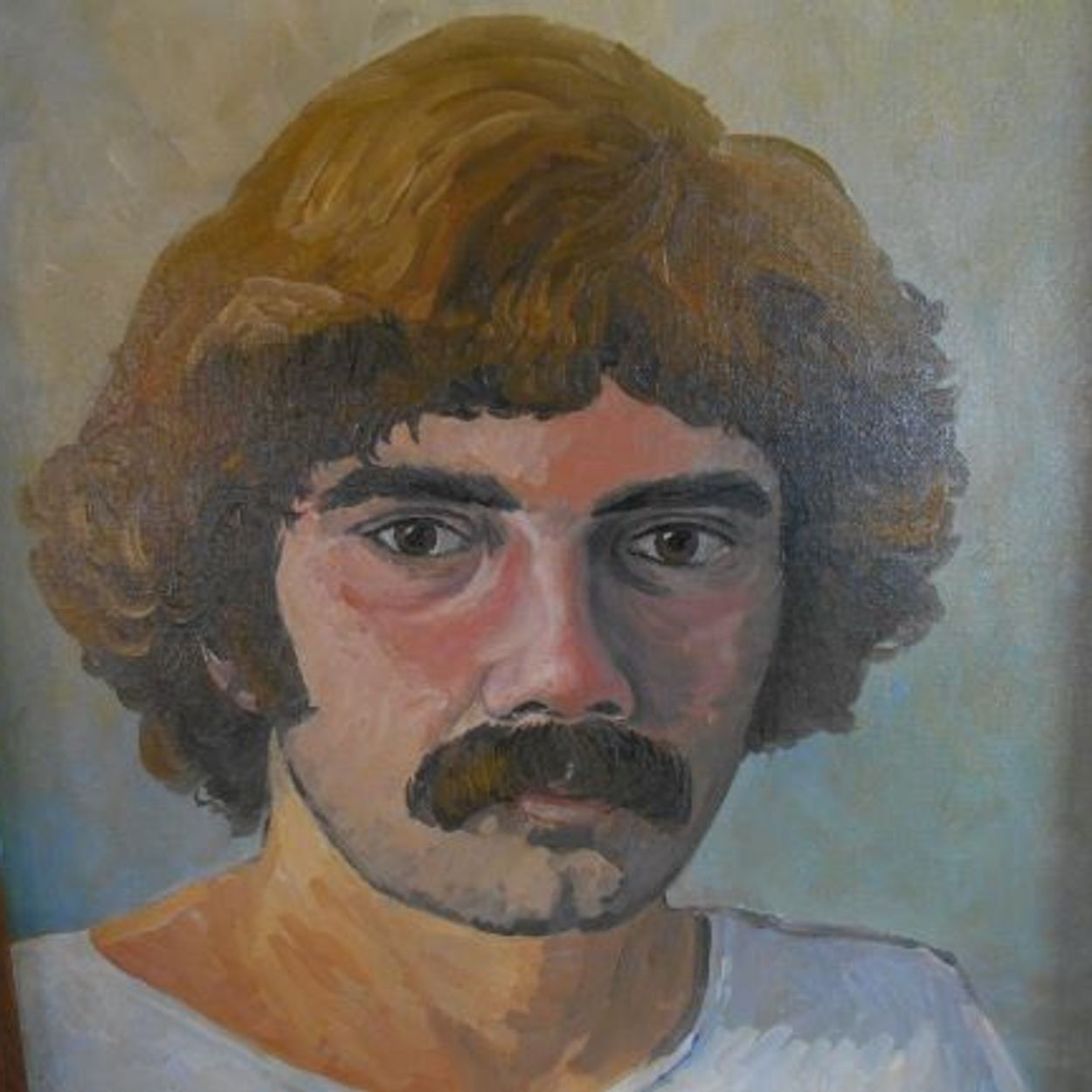 American Artist, 1950 -
Born the son of two artisans (Gloria Louise Lizotte and John Owen Battistello), Edwin Francis Battistello was named after his uncle, the late Edwin Francis Battistello, who drown at age 17 in Whiting's Pond in North Attleboro, MA. 
Ed received public recognition at age 9 when he won a themed poster contest on littering from the Norton Garden Club.  Shortly after that he began working with oil paints and experimented with other mediums including water color, pen and ink, charcoal, and soft pastels.   
During his youth he became a civil war buff and led the construction of forts and trails in the woods across the street from his home.   According to his childhood friend, Mark Fonger, reenactments took place during the years from 1961 – 1965.  Days were spent foraging for parts and pieces which could be repurposed for armament such as cannons and mortars.  Mark writes, "We made our best cannon facsimile with a set of old baby carriage wheels, an old piece of wood for the gun bed, and a bit of old fibered asphalt downspout or sewer pipe for the cannon barrel."  In those days Ed and his imagination thrived.  
He began music lessons around the age of 12 and became fluent on guitar and mandolin.  In 1967 he was the lead guitarist for a high school rock band named, 'The What Four'.  In years to follow he could be found sitting in with other musicians at all types of music events.  
In 1969 he entered Wentworth Institute and studied architectural engineering.  When assigned to design a building of the future he was told by his professor that he was too far ahead of his time. Ed missed graduation by 3 credits and chose not to stay for another year to make up those credits, a school requirement.  Instead, knowing he would be drafted, he enlisted in the United States Army and served in the Vietnam War era in Germany guarding the Berlin Wall.  He received an honorable yet early discharge and arrived States side in frail health.  
It's believed that he developed schizophrenia in his late 20s and was prescribed medication. While on the medication he appeared fine, but chose to stop taking it.  Shortly after he had delusions of being Jesus and started hopping freight trains living as a hobo. At age 35 he was  accidentally  locked in a boxcar, in winter for 12 days, in Binghamton, NY. Eventually the train made its way to Danville, Virginia where people heard Ed banging on the freight car walls.   He was rescued and hospitalized. Due to frostbite both of his feet were amputated.   After his accident, he came back to his home town of Norton, MA, for several months.  He received prosthetics from the local VA hospital.  After regaining his strength, he then left one night during a thunder storm.  That was in May of 1986 and   that was the last any of his family heard from him, or about him.   
He was a very gentle soul who found mainstream life uninteresting but felt at home wandering.  He left many paintings behind, some unfinished, and most of them not signed. He never sold his works but often traded them for food and lodging.