About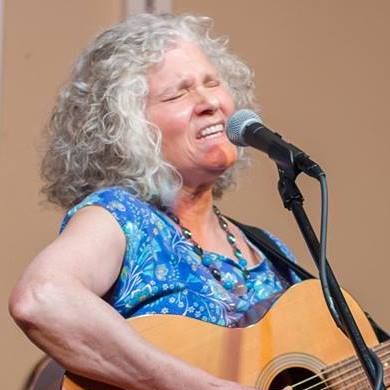 DIANE BATTISTELLO
Acoustic Folk Singer/Songwriter
Massachusetts native Diane Battistello is an acoustic folk singer/songwriter performing at open mics and coffeehouses from Boston to Providence.

"I grew up on the Wading River, in Norton, MA and we had a swimming hole there. When I was young, I would go to the end of the diving board and sing to the trees. They were a lovely audience; the swaying branches and rustling leaves sounded amusingly like applause."

Years later Diane would escape to Lake Champlain and Burlington, VT, where she bought her first guitar. Influenced by early Joni Mitchell, Diane's vocals and lyrics would start to come together as she embraced a finger-picking guitar style. The spell cast from the graceful shores of that glacial lake and the neighboring Adirondack Mountains never left her. 'Green Mountain Blue' is a song that wrote itself years after she returned to life in Massachusetts. In November, 2015 Diane launched a 6 song EP by the same name.

Greg Brown's writing inspired her towards a more topical writing style. Diane often uses her music to raise awareness of social issues. The song, 'Gold, Diamonds, Tin Ore' draws a connection between our use of computer technology and the Congo's child soldier human rights atrocities. 'Winslow Farm' was written as a fund raiser for Debra White, a high school friend who owns and operates a stay-for-life animal rescue sanctuary in Norton. After the Uvalde school massacre, 'Big Fat Lie, was penned.

Diane, as many of us do, encountered many twists and turns in life and she stopped writing and singing for nearly 25 years. One day in 2010 a spark from words by Carolyn Myss, "Everyone needs to have harmony in their life", reignited Diane's musical flame. On that day she pulled her guitar out of the closet, and got back to music.
She served as secretary on the Rhode Island Songwriter Association (RISA) Board of Directors from 2017-2021. A speechwriter by trade, she holds a Master of Arts degree from Bridgewater State University. You can find out more about Diane's schedule at: www.dianebattistello.com